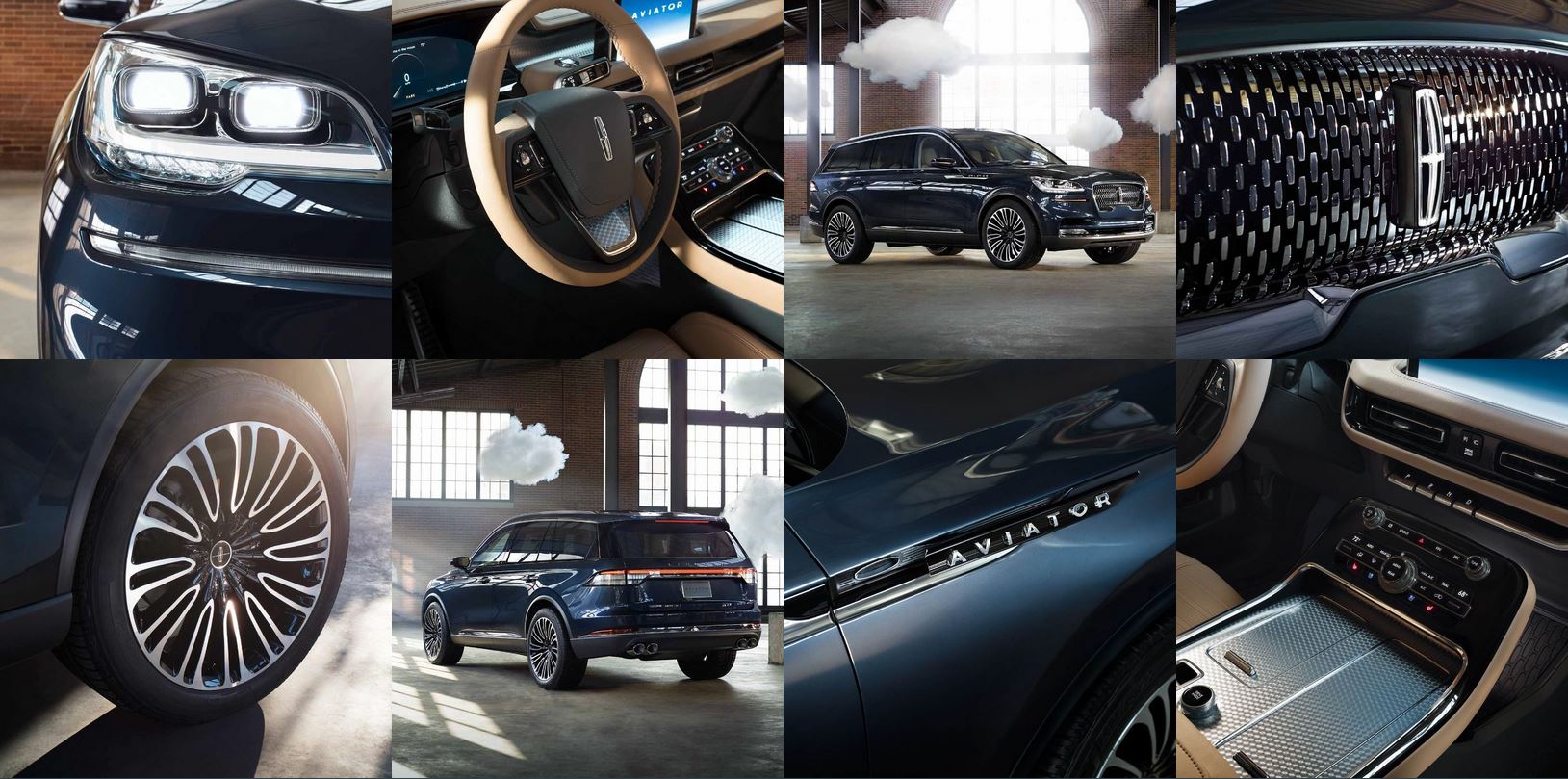 The New York Auto Show was the perfect setting for Lincoln's new service announcements and big reveal of the all-new 2019 Lincoln Aviator. Although the model that was unveiled during the event is a pre-production concept, word on the street is that it is close to the final production version and we couldn't be more excited. Let's breakdown the top 5 Things You Need to Know About the 2019 Lincoln Aviator!
Technology & Safety: The Aviator will allow drivers to utilize their phone as a remote key where they can lock or unlock the vehicle and or operate the SUV fully without the need of a real key. Let's not forget about the much needed Wi-Fi and charging ports! Additionally, the driver-assist tech, affectionately known as Lincoln Co-Pilot360 includes blind spot detection, a front-facing camera that detects pesky potholes, detect objects or pedestrians, and keep you in your lane as well. There will be a very helpful feature called "Considerate Prompts" that will alert the driver of nearby gas stations, through the 12-inch display infotainment system whenever it detects that fuel is low, for example.
Comfortability: This three-row luxury SUV seats seven and it is quite spacious, easily holding an adult (up to 6-foot 2) in the second row. Seats also recline, adjust and have the ability to massage. Design features include super soft leather and brushed metal details, giving owners a sophisticated and more personalized driving experience.
Under the Hood: Boasting a twin-turbocharged engine, the Aviator also has a plug-in hybrid powertrain option. Real-wheel and AWD drive is available which give the Aviator good handling for those unpredictable roads. Horsepower and transmission information will be released soon.
Exterior Features: According to Lincoln, the design team researched aircrafts, birds and even ballerinas to gain inspiration for this new SUV. Elegant lines and a nicely sculpted silhouette set this truck apart from previous versions. Too much in the marketplace these days we see this feeling of attack from our competitors," said David Woodhouse (Design Director, Lincoln). "We don't want to be about attack, we want to be about seduction. We want to be more about Monica Bellucci than Predator."
Aside from the unveiling of the Aviator, Lincoln also introduced new services including vehicle subscriptions, click to purchase services and announced the expansion of its Personal Driver service as well. We expect the 2019 Lincoln Navigator to fly off the lot as soon as it arrives. Do you think it fits your personality? Give us a call to reserve yours today! (972) 468-8743