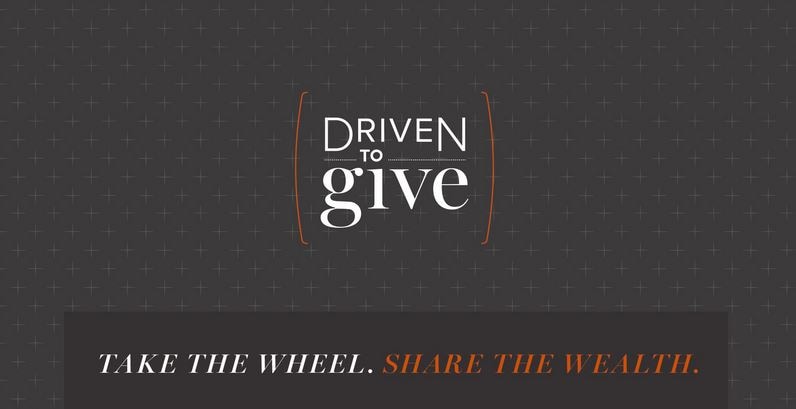 For the third year in a row, McDavid Lincoln is partnering with My Possibilities on Saturday, November 3rd, 2018 for Lincoln's, "Driven to Give" event. My Possibilities is a continuing education program for adults with disabilities. They strive to provide people with autism, Down's syndrome, cerebral palsy, traumatic brain injuries and other related disabilities the opportunity to learn, live and grow in their communities. At this valuable event, you can support My Possibilities simply by taking a test-drive in any eligible Lincoln vehicle!
For every test-drive taken, Lincoln will donate $20 to My Possibilities. An additional $10 can be raised for every participant that takes a second test-drive in a different Lincoln vehicle. We can help raise up to $8,000 for My Possibilities in one day! This fundraising event is a unique way to generate essential funds that will surely be beneficial to their mission.
But we need your support to make this happen. Please stop by the My Possibilities new Campus for Higher Learning on Saturday, November 3 between 4 pm and 8 pm to test drive a Lincoln vehicle. By doing this, you will help us raise money for this worthy organization.
If you want to learn more about My Possibilities, please visit their website at www.mypossibilities.org.
Plus, we'll have the newly re-designed 2019 Lincoln Nautilus on display during the event. See this beautiful vehicle up close and in person. We'll also be "stuffing a Lincoln" with needed supplies for My Possibilities. It will be a fun-filled day complete with music and artwork created by the My Possibilities HIPsters. We hope to see you on Saturday, November 3rd, 2018!
*One donation per household. Must be 18 years of age or older with a valid driver's license and vehicle insurance.